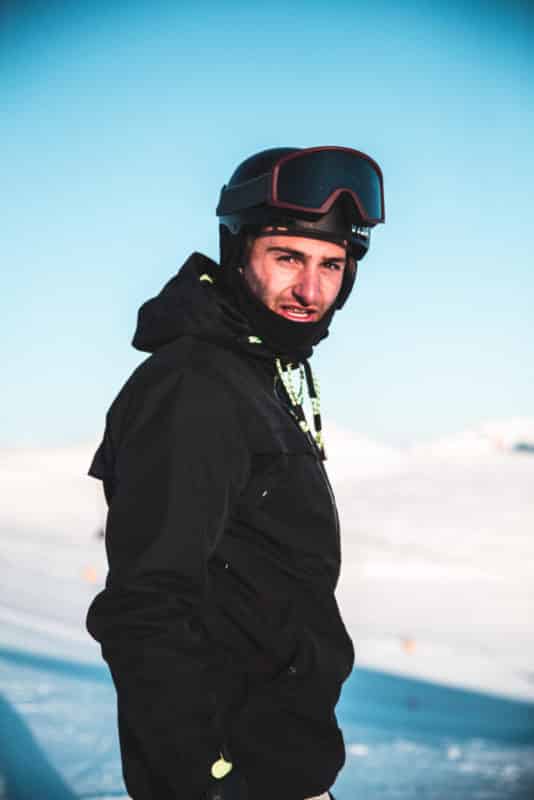 Here and now
The incarnation of joie de vivre and gifted with extraordinary talents on the snow… More interested in chairlifts than school desks, it would take a brave person to hold down this young Lausanne local. The effervescent Patrick is doing all he can to make his dream come true. He is learning to master all sides of snowboarding and making a mockery of the boundaries along the way. Halfpipe, slopestyle or backcountry, he throws himself headlong into the air, distinguishing himself through his style and dexterity. He would say: "I don't do pipe, slope or BC, I snowboard. I take all the best bits out of what I discover along the way."
Pat's first 360 at the age of ten set his line. All he wanted to do was to take off. Four years later he joined the ranks of Swiss Snowboard and the year after that he lined up against the big guns (Shaun White, Iouri Podladtchikov). His ambition had opened the doors to the top flight and catapulted him into the top 5 on many occasions.
However, fate spares no man, and like many top-level athletes, Pat got injured twice. Although his season suffered, his determination remained unaffected and using this drive, Pat worked hard to come right back to the forefront of the scene. As soon as he laced back up his boots, Pat climbed podiums and sabered champagne bottles again. "When I'm training, and it's getting tough, I remind myself why I'm doing all this. Snowboarding is my motor. Then I know that the next time I launch, I will be stronger. This simple thought makes me reach new heights." More than just a sport, snowboarding is a lifestyle. Being passionate by nature, his stoke is expressive and his energy contagious; having him around guarantees a good atmosphere. When he starts playing the guitar with a smile on his face, right away you feel obliged to nod your head approvingly. "When I ride, play or when I drive, I go into another world. My concentration kicks in and everything disappears, I don't think any more. I live." He is a unique spirit.
When we talk about the future, he reflects: "My future, adulthood, it shouts at me to live my youth to the fullest. And to say that it's already been eight years of trying to make my dream come true." Hearing these words, you realise what he's all about. This thirst for freedom and the ability to be committed heart and soul to what he does make Pat unique. He is not just following the life paths presented to him; he takes it to the airways, taking us along with him In 2011, Pat was the 1st man on earth to land the Switch Backside Triple Cork 1440.
Awards
2019
2nd @ Toyota U.S. Grand Prix, FIS World Cup, Mammoth Mountain, USA
3rd @ FIS World Championships, Park City, USA
2018
5th @ Olympic Games, PyeongChang, KOR
2017
3rd @ Winter Games NZ, FIS World Cup, half-pipe, Cardrona, NZ
3rd @ FIS World Championships, half-pipe, Sierra Nevada, ESP
Swiss Champion 2017 | Half-Pipe
2016
1st @ TOYOTA U.S. Grand Prix, FIS World Cup, half-pipe, Copper, USA
2nd @ Revolution Tour, half-pipe, Copper, USA
2nd @ LAAX OPEN, half-pipe, Laax, CH
2015
Swiss Champion 2015 | Half-Pipe
4th @ Russian Grand Prix
2012
3rd @ World Cup Big-Air, Antwerp, BEL
3rd @ freestyle.ch , Zurich, CH
Swiss Champion 2012 | Big-Air
5th @ Air&Style Innsbruck, AUT
2011
1st @ Budapest Fridge, HUN
1st man on earth to land the Switch Backside Triple Cork 1440
Swiss Champion 2011 | Free-Style (1st in Big-Air + 2nd in Half-Pipe)
2nd @ Air & Style Rookie, Innsbruck, AUT
2nd @ River Jump Slopestyle, Livigno, ITA
3rd @ World Cup Half-Pipe Arosa, ITA
2010
3rd @ World Cup Big-Air Stockholm, SWE
2nd @ World Cup Half-Pipe Kreischberg, AUT
2009
1st @ Burton European Open Junior Slopestyle 
1st @ Burton European Open Junior Half-Pipe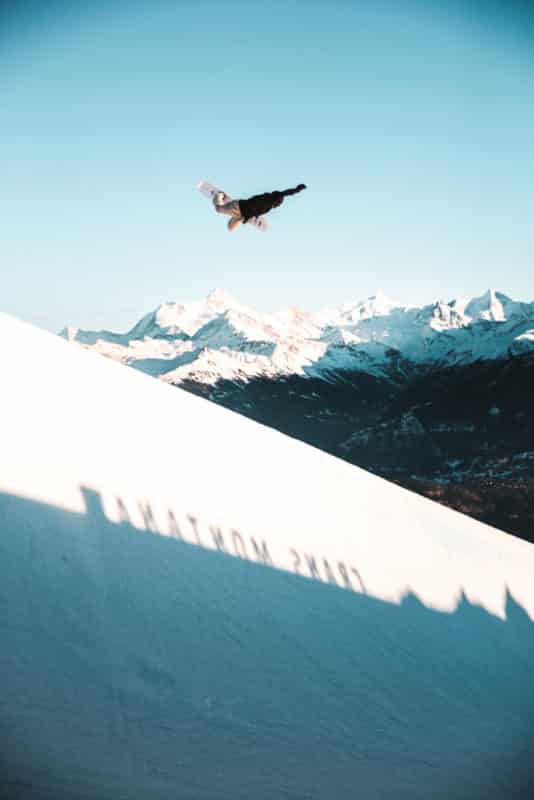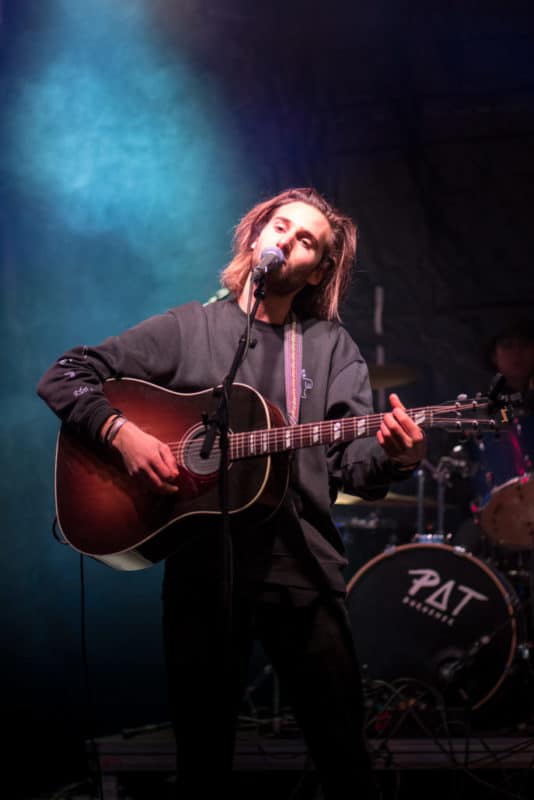 EPs
2020 – Better Man
2019 – Icar
2018 – The Route
Previous shows
Montreux Jazz Festival
Sion Sous les Etoiles
Gürten Festival
Caribana Festival
Venoge Festival
Festival week-end au bord de l'eau
Songbird Festival
Caprices Festival Off
Züri Fäscht
Kaufleuten
Fête de la Musique de Lausanne
& many more !